MPS© Marketing Positioning System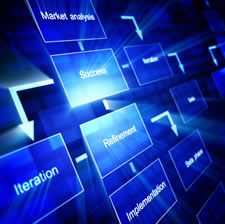 List Marketing Group's MPS© proprietary Market Positioning System represents our innovative approach to list development. Created and refined over several years, MPS© guides you through the list refining process and helps you "navigate" the endless supply of market opportunities.
The proven strategies of MPS© will help you save time and money by directing you towards the appropriate market positioning "tools". List Marketing Group will work with you to fully integrate all of the MPS© "tools" or only those where you need assistance. MPS© tools can help you analyze current deficiencies in your data warehousing and utilization, postage, printing and help/assist in identifying other "hidden" costs.
Let List Marketing Group become your resource for list strategies. We'll help you uncover new sales opportunities and methods to increase business with your existing customers.