Students / Educators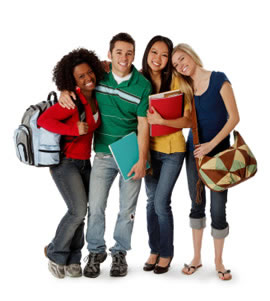 Our Student Files are one of the largest, most complete lists of students from pre-school and beyond.
The Preschool Through Junior High list has more than 15,000,000 names of students between the ages of 2 and 13.  This list is updated monthly to ensure accuracy. Use this list in your direct marketing campaign if you are selling books, children's magazines, clothing, computer software, pageants, photography services, birthday clubs, or amusement parks.
The High School Student List contains more than 10,000,000 names from grades 9 – 12.  Research indicates that over 33 % of high school students have their own credit cards, or use their parents.  This list is appropriate for marketing clothing, computer related items, magazines and limousine services.
College Bound High School List is made up of over 3,000,000 students who have indicated they are planning for college. This list is used to sell computers, clothing, cosmetics, books, and magazines.
College Student List is made up of about 6,000,000 students attending over 1200 colleges and universities.  College students spend over $75,000,000 annually on diverse products and services from food and housing to books and entertainment.
Popular Selects  Include:
Age
Gender
Geography
Class Year
Pre School- Junior High
High School
College Bound
Field of Study