Market Positioning "Tools"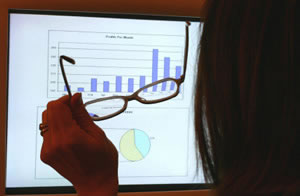 - Profile Analysis:
LMG works with you to develop a detailed analysis of your current database and helps you identify your desired customer characteristics
- Sales Target Identification:
Once the characteristics of your target audience have been profiled, LMG will identify the existing potentials for growth in new and existing markets.
- Research:
LMG analyzes the options available and trends taking place within your specific industry.
- List Selection/Target:
After reviewing your marketing goals and parameters, LMG will target your audience through specific recommendations.
- Site Location Optimization:
Through demographic and census data combined with proprietary modeling, LMG is able to recommend optimal locations for new sales office branches and stores.
- Analysis:
LMG will strategize with you to evaluate the success of your campaign and to make recommendations for future programs/roll-outs.